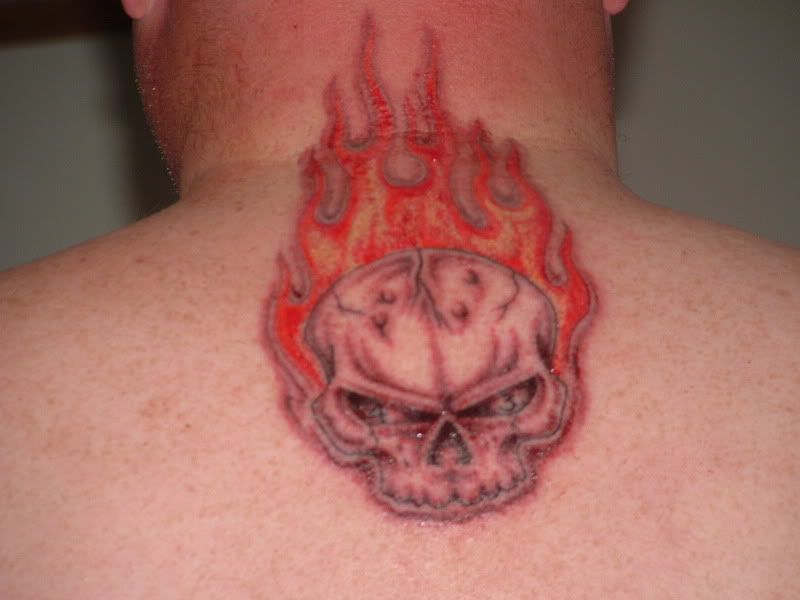 See the 43 in the eyes of the skull? Oh yeah!
The
Doof Clenas
is the most awesome motorcycle club known to man. Not only are the members of this organization above par in both intelligence and shear sexiness, they have stolen this girl's heart by focusing rides around the hiways & biways numbered 43.
The picture here is SafetyMan. Hella sexy.
One day I am going to buy a motorcycle & chase these guys around. Or a Vespa. Or something. I have a route 43 sign stolen by someone from somewhere. Maybe I can set it in front of my house & trick them into coming by and taking me for a ride. Hehe.
Love you guys. <3